Keeping hydrated is crucial for our continued health and wellness. Proper hydration can help prevent illness, aid digestion, and improve overall well-being. There are many ways to ensure you are drinking enough water each day, but there are also several alternate options for staying adequately hydrated. 
This guide will discuss the five main benefits of proper hydration and the different methods for staying hydrated beyond simply drinking water, such as hydrating foods, drinks, and IV therapy.
Benefit 1: Boosts Energy Levels and Improves Brain Function
Proper hydration is not just essential for quenching our thirst; it also plays a vital role in boosting our energy levels and improving brain function. When our bodies are dehydrated, we can often feel fatigued and sluggish. 
By staying properly hydrated, we can experience a natural increase in energy levels and mental clarity. Water helps deliver oxygen to the brain, improving concentration, alertness, and overall cognitive function. 
So, the next time you feel a mid-afternoon slump, try drinking a glass of water instead of reaching for a caffeinated beverage to rehydrate and re-energize your body and mind. Remaining hydrated enhances our energy reserves and sharpens the mind!
Benefit 2: Helps Regulate Body Temperature and Prevents Dehydration
Proper hydration is crucial for regulating our body temperature and preventing dehydration. When dehydrated, our body struggles to cool itself down, leading to an increased risk of heat-related illnesses like heat exhaustion or heatstroke. Staying hydrated gives our body the necessary fluids to regulate our internal temperature and prevent overheating. 
Adequate hydration also helps maintain a healthy balance of electrolytes, which is essential for proper muscle function and overall well-being. Remember, drinking enough water throughout the day not only keeps you hydrated but also helps you stay cool and avoid the dangers of dehydration. Stay hydrated, and stay safe!
Benefit 3: Supports Digestive System and Promotes Healthy Skin
Proper hydration goes beyond just quenching our thirst – it also plays a significant role in supporting our digestive system and promoting healthy skin. When we stay properly hydrated, it helps to keep our digestive system functioning smoothly. Water aids digestion, helping to break down food and transport nutrients throughout our bodies. 
Additionally, staying hydrated can contribute to healthier, more radiant skin. Water helps to flush out toxins, maintain skin elasticity, and reduce the visibility of wrinkles and fine lines. Drink up for a healthy gut and glowing skin – your body will thank you!
Benefit 4: Enhances Physical Performance and Aids in Muscle Recovery
When it comes to physical performance and muscle recovery, proper hydration is critical. Drinking enough water before, during, and after exercise can help improve your overall athletic performance. When adequately hydrated, your muscles can contract and relax properly, allowing for more efficient movement and less fatigue. 
A hydrated body is less prone to muscle soreness and inflammation, allowing faster recovery and less downtime between workouts. Whether you're hitting the gym or going for a run, remember to hydrate! It can significantly affect your physical performance and help you recover faster.
Benefit 5: Reduce Headaches
Proper hydration can even help reduce headaches. Dehydration is a common trigger for headaches, and by ensuring you are drinking enough water, you can prevent or alleviate this discomfort. When we are dehydrated, the blood vessels in our brain can narrow, causing tension and leading to headaches. 
Staying hydrated can help keep these blood vessels dilated and reduce the frequency and severity of headaches. The next time you feel an oncoming headache, reach for a glass of water and give your body the hydration it needs to find relief.
Hydrating Foods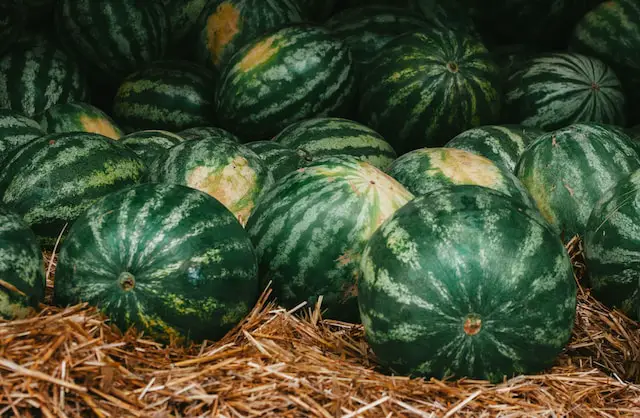 While drinking water is the most direct way to stay hydrated, other options exist. Watermelons, cucumbers, and strawberries are tasty and hydrating ways to increase your fluid intake. 
These water-rich foods can help replenish your body's hydration levels, and beverages like coconut water, herbal tea, and infused water can provide a flavorful alternative to plain water. 
IV Therapy  
IV therapy is another option for those needing a quick and effective way to hydrate. This method involves receiving fluids directly into the bloodstream, ensuring a rapid return of hydrational balance to the body. IV therapy can provide additional benefits in addition to hydration. 
NAD is a critical coenzyme that supports cellular health and energy production and helps maintain DNA integrity. Insufficient NAD levels in the body can result in cellular impairment, which can negatively impact brain health and metabolic function. 
We see a gradual decline in our natural levels as we age, but a NAD IV treatment can effectively replenish your levels of this vital coenzyme and help you return to your best self. There are currently several specific NAD IV therapy options to suit various needs, each with the capacity to improve focus and clarity, clear brain fog, and boost energy and metabolic function. 
Tennessee residents looking to solve their hydration concerns while significantly boosting their vitality on a cellular level should consider NAD IV in Nashville for a convenient, in-home treatment.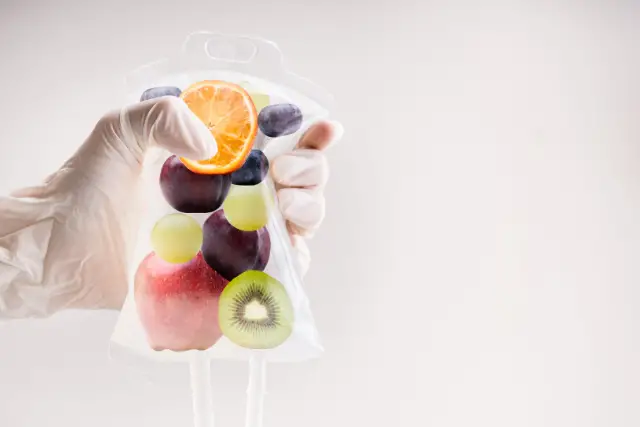 Conclusion
The critical benefits of maintaining proper hydration are countless, from supporting the look and elasticity of our skin, boosting metabolic function, reducing headaches, and safeguarding the body from inflammation. Whether you opt for hydrating foods or IV therapy, finding alternative ways to stay hydrated can keep you refreshed and healthy.