You know exactly when your house will be sold and so, you will move into a new house on the very same day. A Case That's Usually Not True!
And so, not minding the imperfect world what you can do is find out some ideas on where to live between selling and buying a house. Exactly what I'll be writing about today. So that you can have enough amount of time looking for a good deal on your new house after moving out from your old place of residence, Hope It Helps!
Look For Empty Houses on Sale to Live Between Selling and Buying Your New Home.
Got your house sold but nowhere to go after that? Well, there could be people living the exact opposite situation. They are already not living in their old house that is for sale. But before making a deal, it'll stay all empty and basically unused. If you can find someone in a similar situation, then things can be beneficial for both sides. Right?
Usually, such empty homeowners will be more than happy to get some extra cash by renting while looking for a buyer to sell that property. Moreover, you'll be keeping your furniture in place.
And that will make the home more appealing to that person's buyers. So, it's definitely a wonderful offer for the other party as well. However, one problem with this solution could be a sudden call to empty the home.
Once the house is sold, you'll have to move out quickly even if you've not bought your own home by then. This is why such options could be great to consider only when you know with surety the living period is going to be brief.
If you happen to be anywhere nearby, repcalgaryhomes is a good place to start looking. They'll be happy to help you find a home suitable for you and your needs.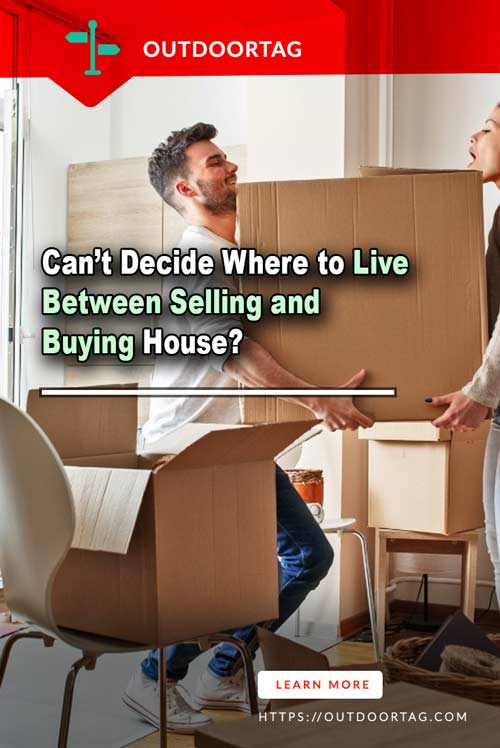 Go For an Extended Hotel Stay Package.
Some hotels offer extended stay packages. It's considered as the cheapest way to live somewhere that hardly has any temporary housing option available on short notice. You'll most probably have a big room, if you compare them to an average hotel room.
Also, some have their own kitchen plus a free Wi-Fi service. There's a chance to take benefit from the hotel's amenities as well. For example, you'll have their housekeeping service. Plus, the pool will be a great one as well.
The only problem with this idea is that it can be a bit hard for those who don't like close quarters. If you are someone who deals with claustrophobia, things can be worse to move in such space with a huge family.
Signing An Agreement with The New Home Buyer.
If you have no clue on where to go when you have no money at the moment even after selling the house, then talk to buyer for a post-possession agreement. This goes well with people who have flexible time frames.
Through the agreement, you will be able to reside in the house for a short period of time. The great part about this option is that you will be moving once. However, keep in mind, buyers often don't agree to such deals. And it can be a potential risk for losing buyers to sell your property.
Find a Temporary Dwelling on Rent.
Corporate housing can be a wonderful option if you are not sure about where to live when you've sold your home. It's more like a travel industry term but also quite familiar in the world of real estate.
What you can do is basically look for some providers who allow temporary living alone or with the family. You can choose from apartments, condos, houses, and even lofts temporarily. In some areas, such offers are also known as executive rentals.
It's primarily meant for travelers. But those who are relocating can also take advantage of this service. You will get complete furnished housing plus amenities benefits. It's the best route for those who don't have much to pack and move.
Explore Available Offers in Airbnb
Airbnb is a fabulous place for such a situation of yours. It's a very famous online community marketplace. Basically, you can find a suitable place to rent by simply looking for available options. Anyone who wants to rent their house or space will be easier for you to find here. And so, you can connect with such people to manage accommodation before selling your house. And once you do, simply visit the place, stay for a while, and move when you've bought your new house.
If you have not been on trips then this can be a fantastic opportunity as well. Because you will find many accommodation details available in a country that you might be looking forward to visit. There are location details available for around 190 countries. That includes almost 34 thousand cities.
Also, Airbnb has a very secure online payment system so there's not much to worry about. Once you manage to find something suitable, you can live in that spot for a while until the time to move into your new house arrives. And that way you'll have a place to live plus a well-spent holiday to remember. It's a great idea unless you cannot take leave from work for the holiday.
Start Staying with Your Family for A While.
This one is the most secure option out of all. If you think living with your parents for a while won't be a problem, then this can be a great chance to spend time with your loved ones. You can move in with any family member or even a friend for a short period of time.
Knowing that you will be buying your own space real soon, they'll most probably love to have you. However, just make sure you don't decide to trouble a loved one who is perhaps struggling financially. Especially the ones who cannot say no to a request.
If you know that particular friend or family member lives in quite a small space or is struggling with stuff on their own, maybe it's best to try something else. Unless you think you'll be able to help them financially for staying in. That way you will also feel better as a close one is getting a bit of aid and who knows if someday you become needy, they'll return the favor with pleasure.
Wrap Up
And that were some ideas on where to live when you are between selling and buying a place of residence. In all situations, make sure you don't disturb your regular schedule. No matter where you decide to move, whether a friend's house or temporary housing, make sure you're maintaining your everyday life as it was before.
Go to work, spend time with your kids, visit parks and nearby places. The phase before moving into your own place will be a bit challenging. But don't make it too obvious by skipping events you usually do. I'll See You on Some Other Topic Again Soon!