There are usually quite a few rules that you must follow with baggage when traveling with a certain airline. And American Airlines is known for having their consistent charges for carriers. If you are carrying a lot of stuff for the trip then knowing the airlines charge for overweight bags becomes important. So, this time I'll give you some insight on the American airlines charge for international baggage with other information that hopefully will help.
The American Airlines Charge for International Baggage Table.
You can refer to the table given below for a rough idea on how much do American airlines charge for baggage.
| | | | |
| --- | --- | --- | --- |
| Baggage Type. | Charge (in dollars) | Maximum size in inches (Length+Width+Height) | Maximum Weight in lbs.  |
| Checked Bag (1st) | 30 | 62 | 50 |
| Checked Bag (2nd) | 40 | 62 | 50 |
| Checked Bag (3rd) | 150 | 62 | 50 |
| Checked Bag (4rth+) | 200 | 62 | 50 |
| Overweight Bag Type 1 | 100+ | 62 | 51-70 |
| Overweight Bag Type 2 | 200+ | 62 | 71-100 |
| Oversized Bag | 200+ | 63-126 | 50 |
Does American Airlines Charge for Checked Bags?
Economy class passengers have to pay 30 dollars to bring the first checked bag. And this is for the flights that are domestic. These are South American, Central American, Caribbean, and Mexico flights. Now for traveling to Asia or Europe, the baggage charges would go to 100 dollars.
In some cases, free checked bags are possible. If you have a premium economy ticket then one or two checked bags would be free to bring. Also, the passengers of business or first class.
Be Aware of The Limitations to Skip Additional Charges.
You can bring along up to 10 bags if the flights are transpacific, transatlantic, or domestic.
American-operated flights will allow you to bring 5 bags up to, for visiting from/to/through a few spots. These are Brazil, South America, Mexico, the Caribbean, and Central America.
The entire outside dimension of each and every bag is taken into account for having the size calculated. And then the sum of length, width, and height get compared to the standard allowed dimension to decide if it's permissible or not.
The checked bag permissible to bring in all regions is 23 kgs weight wise as well as 15 cm dimension wise. However, this isn't for Australia and New Zeeland involved flights. Also, business/first-class passengers can have complimentary bags around 70 lbs. and excess bags with the charge paid should be 23 kgs.
For flights from or to New Zealand/ Australia, the dimension should be 62 inches. The weight for the complimentary bag is 70 lbs and the excess bag that needs charge can be 23 kgs.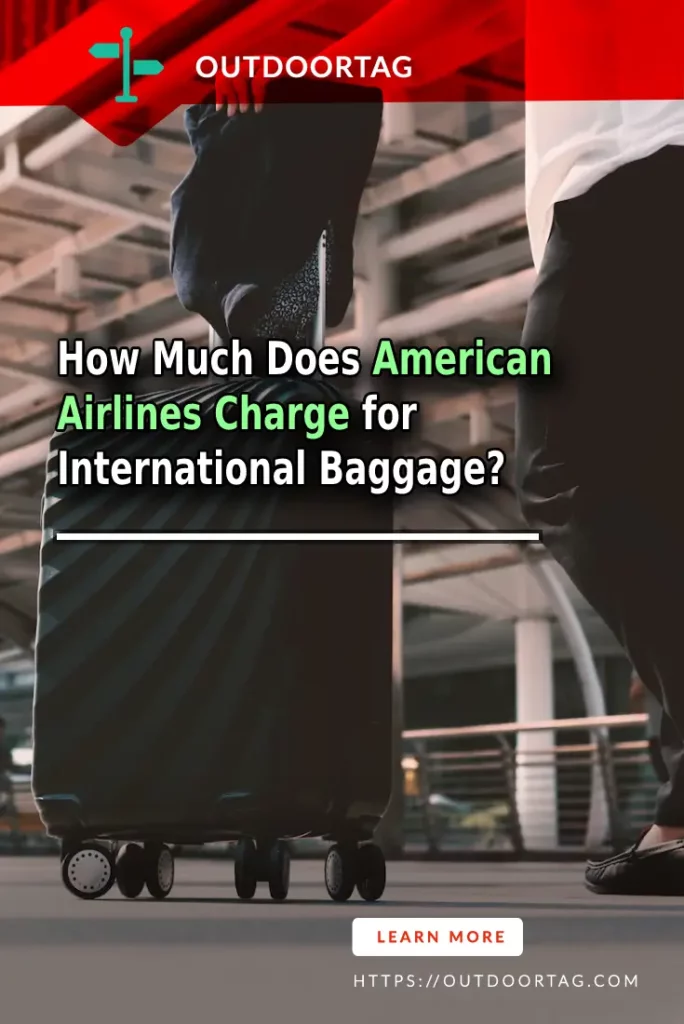 Be Careful About Things You Can't Bring.
Matters such as can you take edibles on a plane or other questionable items need a clear understanding from your side. So that you don't pack items that would make your journey troubled.
Also, paying attention to dimension rulings is also important. If you have an idea of how strict is delta with carry on size and think that's irritating, then American Airlines could have the same impression or perhaps worse. Because this Airlines also has a reputation of being very strict with sizes and what things they allow.
So, check properly about what items are not allowed to bring onboard and make sure your packing plans come after that research.
Frequently Asked Questions  
Is a backpack considered a carry-on or not?
There's a dimension decided for a personal item. Anything that would fit beneath your seat in a plane or the overhead bin that stays enclosed. And if you have a backpack that would satisfy these conditions, then you can bring it as a personal item without worrying.
How can I avoid paying for checked baggage?
There are a few ways to avoid the extra charges. The first one would be acquiring elite status. Or you can also fly with someone who is a member of the specific card for the status. Then there's also flexibility for those who have the right credit card. Here also, flying with a friend or family member who is such a cardholder will help. And finally, you can buy a premium ticket that allows baggage flexibility. Such as premium economy, first-class, and business seats.
Is it cheaper to pay for checked bags online?
Yes actually. You can pay the cost online for your bag. Usually, if you make the payments on the airline's website, the charges are quite cheaper compared to when paying at the counter for check-in.
Wrap Up 
So now you know the necessary details on American airlines charge for international baggage. Sit down and figure out the charges that would be applicable to you by considering your expected baggage. And be prepared for the charges (if any) earlier. It does feel upsetting to discover that you need to pay extra money at the airport all of a sudden. At least now, you know what to expect. Have a nice day ahead.