Humans can only do so much to make a long-haul flight an enjoyable ride instead of enduring it, whether we travel for business or pleasure. The severe or mildly inconvenient nuisances of long-haul air travel can range from the pain of thrombosis to your annoying seatmate.
Nevertheless…
You have many things to make your next long trip more comfortable, like reading, watching a movie, and listening to music. But you're probably wondering how to listen to music on a plane without being an annoyance yourself.
If so, please continue reading and discover how to enjoy good music while traveling.
Discovering Various Ways On How To Listen To Music On A Plane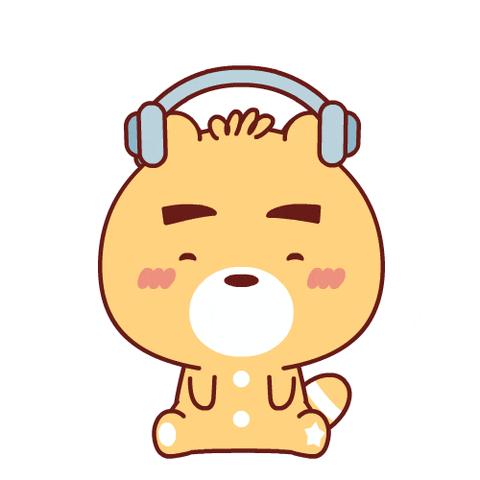 Now that the Federal Aviation Administration allows passengers to use electronic devices, finding ways to make a long flight bearable is much easier.
Some would take comfort in binge-watching movies on Netflix, while others retreat to the solitude of reading from their e-Book reader. Also, many others would instead enjoy listening to their favorite music to help pass the time on a painfully extensive flight.
Listening to music can help divert the mind of those experiencing motion sickness. It preoccupies your mind positively and enjoyably. Besides, music is therapeutic, stimulating our mood, and gives us a natural high that can also relieve us of stress.
So, if you're concerned about how to listen to music on a plane, let's go over several music apps you can use on your next flight:
1. Spotify Music
You can enjoy listening to your favorite music anytime during your flight with Spotify Music. It is among the well-known music streaming apps, providing users access to their favorite songs and podcasts.
Music videos may also be available for some regions or certain Spotify subscriptions. It appeals to different users worldwide because signing up for a Spotify Music account is easily accessible.
You may signup for Spotify free using your Facebook, Google account, or mobile phone number; download the Spotify Music app, register, and you're good to go.
Likewise, it is also very convenient to opt for Spotify Premium, as they have several plans that suit various users. Spotify Music even offers affordable packages for students. However, the Spotify free app is only accessible with an internet connection.
If you wish to stream music in offline mode, you also have the option to go for a premium subscription and download Spotify songs. Many of its users sometimes utilize a third-party app, like Sidify Music Converter, for converting Spotify tracks, playlists, or podcasts to digital copy.
The Spotify offline mode is popular among music lovers traveling by plane since they can continue listening to music even with their device in airplane mode. But whether you use Spotify free or premium, the app has an available playlist link you can share with your friends.
Moreover, Spotify Music is available for a broad range of users because the app is compatible with Android and iOS devices.
2. Apple Music
Like Spotify, iOS users have Apple Music to provide music streaming services. It supports offline listening to your favorite songs and works even when your device is in airplane mode.
Ensure your iPhone or iPad settings comply with airline requirements when you travel with them.
Most airlines will allow you to keep your devices on throughout the flight if you switch them to airplane mode. You either stream Apple Music once connected to the plane's WiFi connection or download music to enjoy it in offline mode.
Some Apple users sometimes complain about unusable downloaded songs. If such a problem occurs, try using a music converter for your downloaded music files. You may convert download tracks to MP3 or AAC audio formats before transferring them to your Apple device.
Besides the remarkable output quality, you may opt to become an Apple Music subscriber and enjoy its many privileges, like algorithm-based playlists. These personalized playlists allow you to enjoy Apple Music, regardless of music categories, whether pop hits or classical music.
Also, if you're still undecided about getting a paid subscription, Apple Music offers a one-month free trial so that you can test the app first. Offline listening will no longer be a problem, and you can continue listening to your favorite songs on a flight or on a trip elsewhere.
3. Google Play Music
Google Play Music is a digital music streaming service famous to Android users. Spotify, Apple Music, and Pandora Music are among its major competitors.
Like the other apps mentioned, Google Play allows users to enjoy listening to all their favorite music while traveling. Maybe you can't benefit from music streaming with this app, but it lets you continue having fun with all your downloaded songs.
To the delight of many Google users, it has several services where you can enjoy music in various ways. Aside from this Google service, which lets you organize, upload, and store songs, Google also has YouTube Music and Google Podcasts.
While you can use it for free, you may only access artist radios, have limited skips, and expect some ads between tracks. Also, you cannot stream music in airplane mode if no internet connection is available.
If you wish to use the Google Play service to listen to your favorite tracks anytime during a flight, you must first download music to your device. Take note, however, that even if downloading songs is an available feature, you only get to do so with tracks purchased from Google Play Store.
4. YouTube Music
Despite the many followers of Google Music, it's undeniable that many users loved it when Google launched YouTube Music in 2018. Google Music provides an excellent service, but YouTube Music offers easy access to full albums, live music, and even music videos.
To avoid confusion among its followers, Google merged these two services in 2020, encouraging users to transfer their data from Google Music to YouTube.
People often say that YouTube Music is a fresh start from its previous service, now offering a new interface. However, Google Music users miss the convenience of its search functionality and the use of third-party apps.
You may use the app for free through a mobile app or web player, although you'd have to bear with the advertisements every few songs. A premium account eliminates all ads, allows background listening, and lets you download music.
5. Amazon Music
Another way you can continue listening to your favorite songs during air travel aside from Spotify and the Apple Music app is through Amazon. But don't be confused, as the latter has Amazon Music Free, Amazon Music Prime, and Amazon Music Unlimited.
The free account only allows users limited access to some playlists, and you cannot sign in to the account on multiple devices. You also can't use Prime Membership on several gadgets, but it offers more songs than the free account. 
Nevertheless, if you wish to maximize your music listening experience, Amazon Music Unlimited is the best way to go. It is a paid subscription that offers family and individual plans. 
Downloading music is allowed for both Prime and Amazon Music Unlimited, but you may only use the tracks within the app. But the best part about these downloaded tracks is you can listen to them in airplane mode. Hence, this streaming app is one of your best options when traveling by plane.
Outdoor Speak: Your airlines would allow you to listen to music but what if you would like to use your own audio peripheral? Tune in to this post and learn more — Can You Use Bluetooth On A Plane.
---
Watch This!
---
Frequently Asked Questions
Can you continue listening to your favorite music offline or in airplane mode?
The airplane mode setting keeps gadgets from receiving and transmitting wireless signals, thus, preventing aircraft communication interference. You probably wonder how to listen to music on a plane if your device is in airplane mode.
Most premium music apps allow users to listen to music offline. Or you can download songs to your device's music library and enjoy listening to your favorite music during the flight. Aside from listening to download music, you may do the same for podcasts, audiobooks, and more.
Can you listen to Spotify music during a flight?
Music apps work best for drowning the ambient roar of a plane's engine during a flight. Spotify music is one of the best examples of such apps. If you wish to play Spotify music on a plane, you have two options.
First, you may upgrade to Spotify Premium to listen to music on a plane. A Spotify premium Subscription allows more control; you may download the Spotify app and listen to music offline. Otherwise, you can connect to the plane's WiFi connection to stream Spotify music on board.
Is it possible to listen to music while the plane is taking off?
Many air travelers are rejoicing since the Federal Aviation Administration removed the long-withstanding veto on the in-flight entertainment system and portable electronic devices. Passengers may now use music players throughout the flight so long as they are handheld, or they can place in the seatback pocket during takeoff.
---
Conclusion
Flights overseas can be exhausting; you may arrive at your destination drained or frustrated. Therefore, choosing the best songs to listen to is crucial if you wish to play music to pass the time. Some types of music can aid in enhancing focus and relaxation. At the same time, you may also listen to music to get you more enthusiastic about vacation or business trips.
Nowadays, you may take advantage of many music apps to get through a grueling long-distance flight. These music apps work so well in providing you entertainment while traveling. Whether you opt to stream music with Spotify, Google Play Music, or the Amazon music app, don't play music too loud and distract others.