You read it somewhere or heard from someone but cannot remember the name of that one terminal that applies for two countries, and airport that has it. Or probably you are just a curious traveler trying to find stuff.
No matter what's the reason behind your hunt is, I have the information right here. Yes, terminals are a big part of an airport and there are different styles of them depending on how small or big an airport is. But there are also some unique airports that consist of different than usual terminals.
And the one airport we are trying to talk about today includes to that list. What is the only airport to have a terminal in two countries, exactly the one we will be talking about?
What is The Only Airport to Have a Terminal in Two Countries – Also the Story Behind.
Right on the border of Mexico and U.S is Tijuana airport. And it's the only airport that has a terminal for both of these two countries. The terminal entrance in San Diego is a five-minute walking distance from it basically. And this terminal is Cross Border Xpress.
The planet's most strong international divide is US-Mexico border. And also, these have the reputation of having an airport that straddles both countries.
Usually, the travelers who want to visit California from Mexico, South America, or China chose Tijuana International. As it has this pedestrian sky bridge. The bridge basically spans right on top of border for US and Mexico. And this is why Tijuana is known to be the first one in the world to have terminals in two countries. It's a true bi-national airport in that way.
According to the chief executive of CBX, it's fastest route one can take to cross border. The bridge is around 390 feet long helps to bypass travelers to receive destination quicker. It's also a cost-effective route to choose for several travelers. Because the flights are cheaper this way if you compare with Los Angeles and San Diego.
There are direct flights that are regularly scheduled to and from the airport. These are Viva Aerobus, Interjet, Volaris, Hainan, and Aeromexico. One can travel to Beijing and shanghai. Also, La Paz and Guadalajara, cities of Mexico are including in this list. There are many southern California airports that don't serve these cities.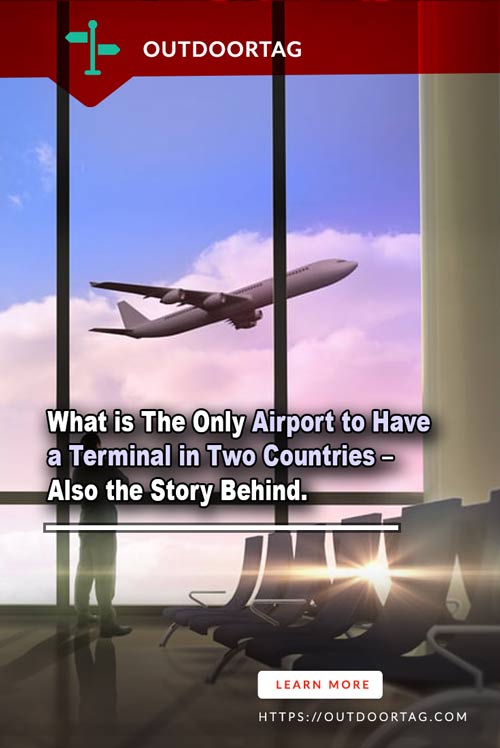 More About the Cross Border Xpress.
The CBX bridge has cubist-style colors and forms. There are also horizontal windows with a huge pedestrian corridor. These windows can overlook the border. The designer of CBX was Ricardo Legorreta, a Mexican architect.
There's a line that refers to the exact spot where both of countries meet. Tourists are often seen taking snaps and selfies right here. It's a hallway across the CBX. There's an arrival terminal available at CBX united states and bilingual experts are present to help. Travelers can get services such as rideshare, shuttles as well a rental car.
With the two hours of landing, travelers need to cross bridge and reach San Diego. That's the ruling for passengers who fly into Tijuana. However, 24 hours of the time period is permittable for outgoing travelers.
This time frame is valid before the flight departure. A CBX ticket is necessary here. Also, the boarding pass is crucial to have. You can opt for online booking for these. There is also a CBX counter for buying. Some get it as a pass of an airline travel package. If you are traveling in a group or with family, then there are discounts on tickets as well.
Outdoor Speak: Now that you know about a terminal serving two countries, it's time to learn what things you are allowed to take with you inside an airplane. Read here — What Can I Carry In My Purse On A Plane.
Wrap Up
And on that note, you now know what is the only airport to have a terminal in two countries. After the opening, it was a huge relief for so many travelers who had to spend more time on journey. Also, the overall travel cost was more than what it is now after having the terminal. On that note, bidding bye for today. See You Soon on Some Other Fun Topic.