Have you ever just stressed over things that don't make sense but people blindly follow so you think you should as well? For example, being really conscious on what hand do you wear a golf glove on for the perfect pro-like performance.
Or maybe, if your stature is good enough for golf. I know people look for who is the shortest golfer on the PGA tour to confirm if a successful golf career was even possible by that player.
And that's also quite interlinked with worries regarding pro golfers height and weight. If this is just for the sake of self-improvement and knowledge, that's great! But if it's to compare your physique and basically demotivate yourself, then please don't do this! Trust me, there's nothing called standards and ideals. And let me just break the things to you and then explain why exactly.
Pro Golfers Height and Weight
Golfers who are called great in this game were of different sizes and shapes. And this even includes players who had to play with quite serious handicaps. You don't have to be an outstanding body structure holder to be a pro, just being good at your skills shall be enough.
And please, keep that in mind! I've seen many indulging with negative thoughts because of their certain height and weight. They believe it's essential to be of a certain way for playing a sport.
But there were more than just a few examples provided, no game ever was limited to only the standard characteristics of a player. In fact, legends are the ones that go beyond all those barriers and prove themselves. With Their Skills, Talent & Passion.
With that being said, I hope the information that comes about weight and height on average of pro golfers, would just help you with knowledge. Not for comparing yourself. And if you promise that, then here we go.
So, What Is The Average Weight of a PGA golfer? The average weight for the tour is a little bit over 180 pounds. Anyone wondering how much do pro golfers weigh, understands the fact that with golfing, you have pros and cons from all sorts of weights. And so, professional golfers are usually of different weight but on average it's near 180 pounds.
Now If It's About The Average Height of PGA Tour Player, it's around 6 ft. However again the figure won't determine how well they do with golfing.
If you've heard about Tadd Fujikawa, who is the smallest PGA golfer with great golfing capabilities, then it'll just make sense. About why being one of the tallest PGA golfers should not be the goal. Instead opting to improvise skills will make you great in this game.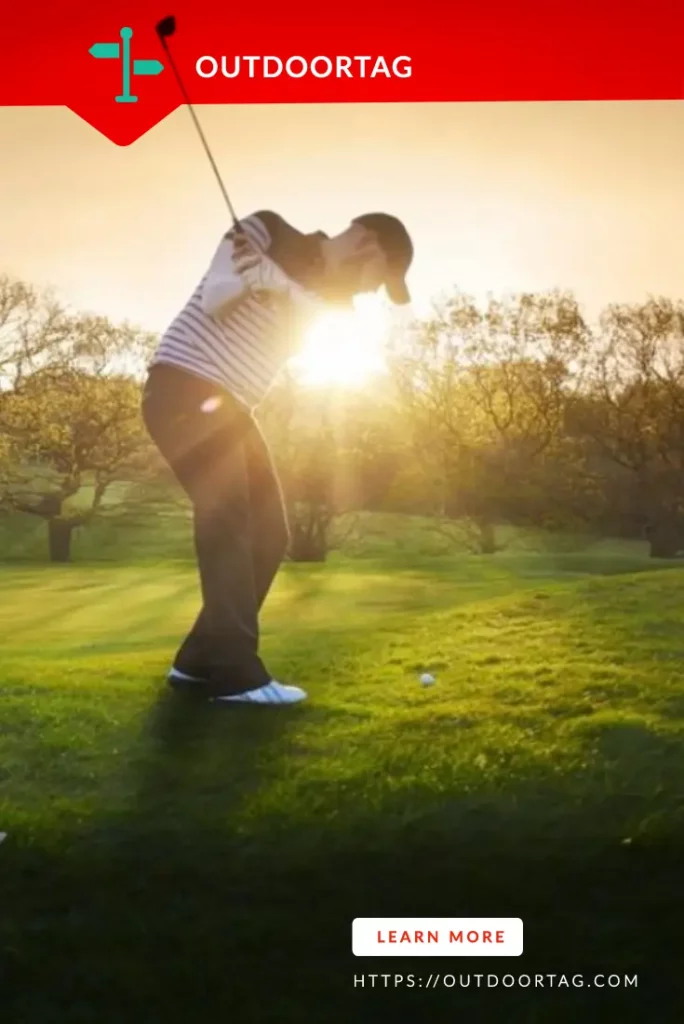 Height and Weight of a Few Pro Golfers.
The number 1 of world golf ranking, Jon Rahm is a Spanish pro golfer who has a weight of 200 pounds. He is 6 feet 2 inches tall. He was the first Spanish golfer to get victory in U.S Open.
Then we have the American pro golfer, Dustin Johnson, who plays PGA tour. The two major-championship winners are 6 feet 4 inches tall with a weight of 190 pounds.
The south Korean pro golfer legend, An Byeong-Hun was the youngest ever titleholder of U.S. Amateur. His weight was 209 pounds and he was 6 feet 1 inch tall.
Stephen Douglas Allan, the German Open winner and 16th rank holder on Order of Merit, is 5 feet 11 inches with a weight of 180 pounds.
Patrick Cantlay, the American pro golfer who won 6 times on the PGA tour is also 55-week number 16th on World Amateur Golf Ranking holder. His weight was 160 pounds only with a height of 5 feet 10 inches.
So Many Great Players with Variety of Body Structure. This Just Shows How Height and Weight Never Were the Determining Factor of Being Good At Golf!
Outdoor Speak: Are you curious about the golf cart driver? Yes? Continue reading to find out more about this interesting individual — Legal Age To Drive A Golf Cart In Florida.
Frequently Asked Questions
Does height help in golf?
Even according to numbers, there's no data that says having a taller height than average gives an advantage on PGA tour. In fact, there have been thoughts that shortest players make less probability of facing injury, giving them an advantage for the game if any.
Is it hard for tall people to golf?
Technically, if you have more distance between the ball and your arms, it will take a longer time to get in the down position. And that makes sense on why it could be slightly tricky for tall golfers to hit a golf ball properly. The tall golfers, however, with better practice, actually turn it into an advantage. And that's because with a wider arc, a better speed will be made, and that helps when a player knows how to hit a golf ball right.
Wrap Up
And that was my take on pro golfers height and weight information, along with a few things that need to be said. I hope you take good care of yourself, live healthily, go exercise and basically maintain a good lifestyle overall. And that should not include looking for standards and trying to fit within them. No matter what it is!