Maybe you already own a full-size stroller. But the contemplation of it being a huge hassle to handle on a flight might hit your head. And at that moment, you thought to yourself, what kind of stroller can I take on a plane?
Well, something that is not at least this huge to feel daunted on a family adventure where you're supposed to relax. Well, some ideas and tips can help you get the right type of travel stroller. Yes, let's go through those tips today.
Exactly What Kind of Stroller can I Take on a Plane – Find Out Below!
Strollers come of different types. And also, there are different factors that make one varying from another. Some features can be really helpful for you to take it on a flight. And below I'll be gathering those points as basic tips that you can keep in mind when shopping for the stroller particularly meant to travel on the plane. Keep on Reading…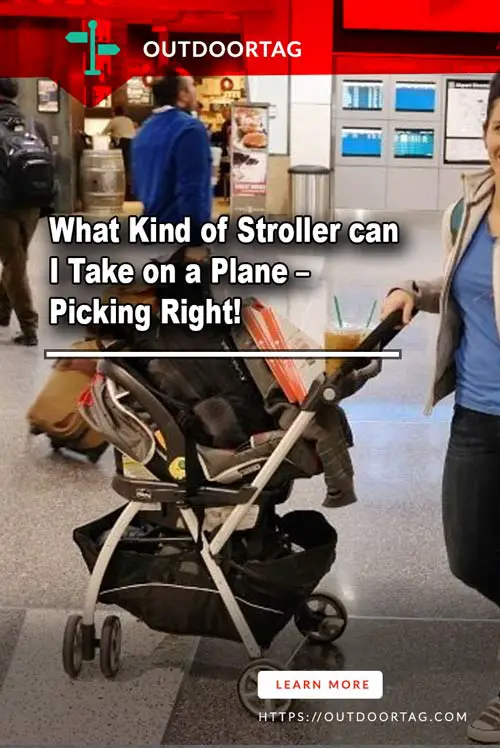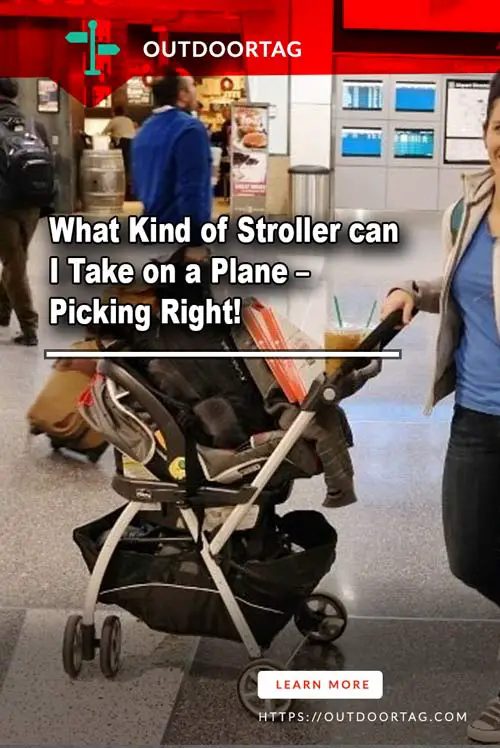 First Determine the Right Type for a Flight.
Depending on the type of stroller, you will find it difficult or easier to handle it on a flight. There are the ones that come with full systems integrated. This type connects a car seat with a stroller through a simple adapter. For a big enough vehicle you there's no doubt it will work wonders. However, for flights and airplane situations, you cannot handle the bulk. And so, these are unfortunately not practical to take on a plane.
Frame strollers are another type quite popular for being compact and lightweight. However, the seat of this type can still be daunting to handle unit. And so, this one as well falls into under not to get for flight category.
Umbrella strollers are a good choice for taking on a flight. These are not only lightweight but also quite inexpensive. The good ones come with padding so that the child can feel comfortable seating inside.
The full-size strollers are definitely not something you should consider taking along on a flight. As there's no way you will get the portability factor with this. And the whole situation will be a mess to handle inside a plane.
Something with Less Weight & Minimal Size Sounds Best.
When you are choosing a stroller to bring inside the plane, the most crucial factor has to be its weight and size. The true natures of a perfect travel stroller are lightweight and compact. And there's no debate on that.
The space inside should not feel compromising to the point that your little one cannot even sit comfortably. But it still needs to be small enough to feel not like a burden inside the plane. The minimal weight will allow you to easily carry it around. There should be a handle or strap for that purpose specifically.
Even with Minimal Weight, It Should be Sturdy Enough.
Travel strollers are not something you use regularly. And so, the absolute cheap ones that are also lightweight may seem like a good deal to you. But don't spend so little that the durability becomes a matter of question. Even with less weight, it needs to be strong and sturdy enough to withstand a flight. Go for the ones that come with frames made of sturdy steel or aluminum. The ones that use plastic material will soon collapse.
Also, make sure the stroller includes rip-proof material. Such as nylon. It should also have some water-resistant ability if there's no rain cover included. This will also help you to keep things clean and mess-free.
Some Paddings Can Help a Lot.
The strollers that you will take on a plane will go through quite a lot of things and there's no debate about it. One thing that can help you increase the chance of less damage to it is having proper paddings. The ones that come with some padding will not just keep your baby feeling nice and soft but also help in avoiding damages. You can even consider adding a few extras to it. This will seal the deal for you better.
Go for The Foldable Ones to Ensure Portability.
One of the major reasons that you are not taking a full-size stroller is its inability to fold. Of course, the travel-friendly ones come with the collapsible and foldable feature. And this really helps as you get to keep it safe taking less space inside the plane when not in use. This also makes it easier for you to carry it around the airport. Now when choosing a foldable option, do make sure the mechanism is not a flimsy one. You want to fold it easily. Anything that feels like a battle to make it fold will automatically fall under the not-appropriate list. Also, you will be holding some baggage's in hand. So most probably you'll have to go for some one-handed action when folding it. And any stroller that is hard to fold will feel like a burden during those moments.
Never Less Prioritize Safety & Comfort Factors.
The thought of how to protect stroller when flying should also cross your mind in this situation. And when choosing the stroller, you can do your best regarding this matter. The same goes for the comfort factor. Kids are not very comfortable inside a plane. And if the stroller is also a reason for them to feel pain, it's not going to be a smooth experience. So, the stroller you bring on flight needs to be not only safe for your kid but also enough comfortable. Go for the ones that provide proper breathability. Those coming with a secure five-point harness are also fantastic in this regard. Strong construction is also one of the major keys.
Watch This!
Wrap Up
Still asking what kind of stroller can I take on a plane. Hopefully not! I tried to include the points and factors that work best in choosing a suitable stroller for taking on a plane. There are more than these no doubt. And if you can spend a few more time giving the matter a bit deeper search, then things can be even better. However, as you have a lot of things to sort before taking off, I've kept it short and simple. Try to find the most appropriate flight friendly stroller and enjoy the trip.